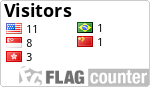 Welcome to Bluejayway Digital Arts
My name is Jason Wilsher-Mills, I am a digital artist and painter, and this is my website. I hope you enjoy it.
If you have any queries, then you can either email me at Jason@bluejaywaydigitalarts.co.uk or complete the form at the bottom of the page.
A selection of my work is for sale at the following sites: www.ae-editions.com & www.ae-editions.fr
Presently I am working with the National Centre for Craft & Design on an exhibition, which opened 27th July 2012 & ended on 9th September. I have also received funding from Arts Council England to take 30 iPads into Lincolnshire schools, delivering iPad art workshops.

In September 2012 I started the post of Wakefield Wildcats Community Trust Artist in Residence, which has been funded by Arts Council England. This residency will run for a year and will see me working with over 30 schools in both Wakefield & Barnsley, to design a 60 metre long mural, using iPads to design and develop a stunning visual depiction of the history of Wakefield Trinity Wildcats Rugby League Football Club.
I will also be painting 13 new commissioned pieces for the club, along with a year's art made about life at the club.
Please click on this link to Facebook fan page for the Wakefield Wildcats Community Trust - Artist in Residency Project.
The project has been funded by Arts Council England.
I have also been shortlisted for the Culture Cloud Competition, which saw me being shortlisted from 950 artists to the final 40. The finalist show was held at the Nottingham New Art Exchange Gallery.
Over August 2012 I exhibited at the Cork Street Gallery & my work was touring the country with the NOMINET TRUST sponsored WECOMMUNIC8 street gallery 'Our Digital World' from July to October.
This year I will be in Munich at the end of August, showing my work, along with the Baltic Centre for Contemporary Art in September 2013.